Jayson1987, 35
it's been a while
CANADA, Ontario
Find Other Singles In
CANADA!
Searching for mature ...... Longterm!
Im 21 Portuguese background, im very down to earth, love to go to the bar ones in a while have a beer, i also like those nights where i stay home and chill out, cuddle, watch movies , stuff like that.... im 21 like i said ... im not like most 21 year olds, im looking for a matture down to earth kinda guy who is ready for a long term !.. if your out there please contact me!! Ages 20-40 ... Talk to you soon! jayson1987@live.com
My Photos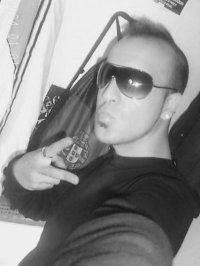 NO STINKY DATES Amazon Ads
Find Other Singles In
CANADA!



















NO STINKY DATES Amazon Ads




Gay Dating Sites
Gay Blog Sites
Gay Webcam Sites
Gay Personals / Chat
Gay Shopping
Recommended Gay Sites
Misc. Recommended Sites
FIND Other Singles In
CANADA
Ad Partner